Nordic Business Forum live streaming at NewCo Helsinki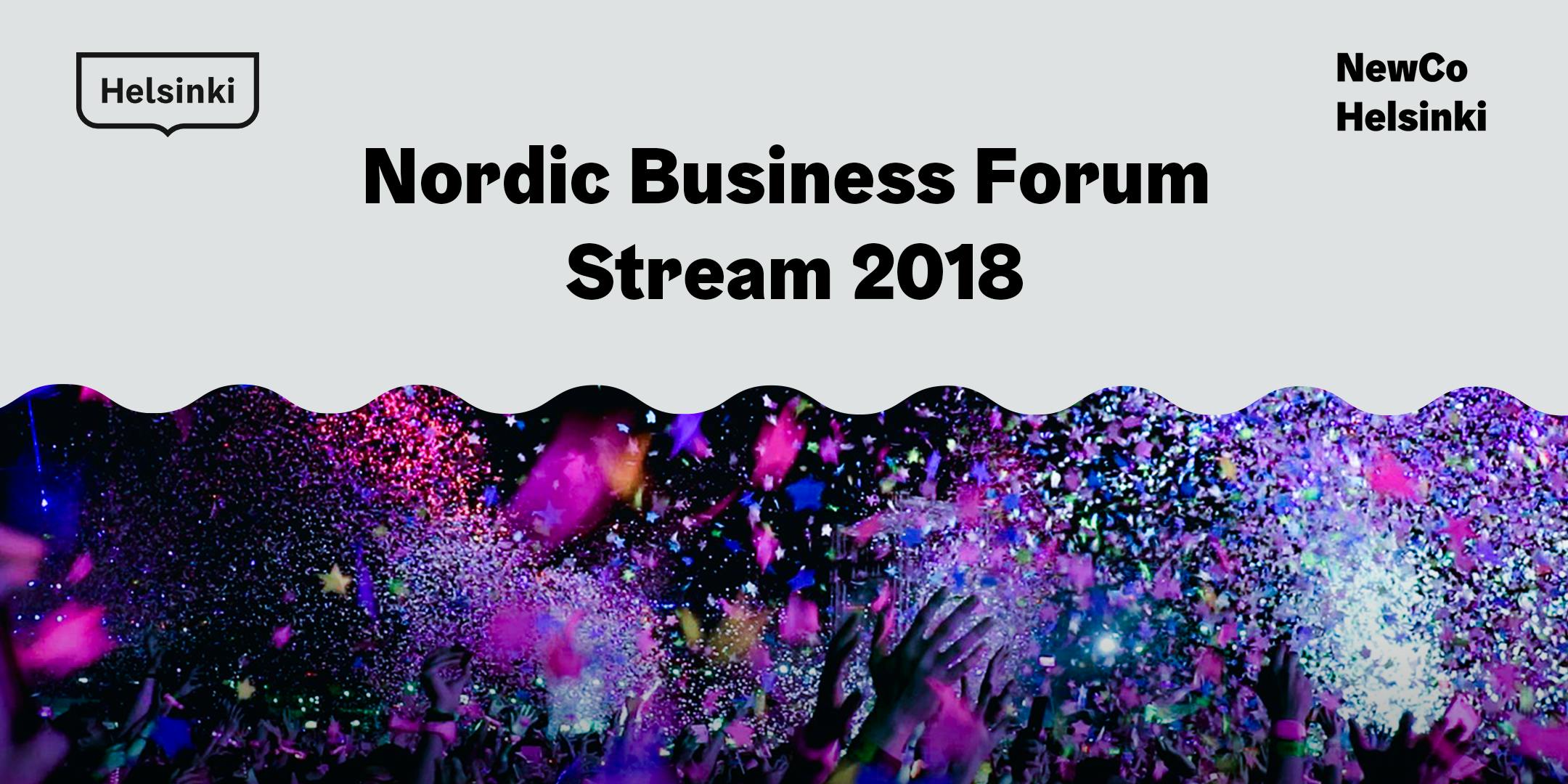 Do you want to see world-famous speakers at the Nordic Business Forum on big screen? Are you interested in targeted networking? 
Join our live stream from Nordic Business Forum 26.-27.9.2018! Two incredible days, the world's brightest minds and future business leaders are offered to you through free streaming at NewCo Helsinki in collaboration with the community. The speakers for this year include Barack Obama, Lindsey Vonn, Steven Kotler, Andrew McAfee and there are many more! At the same time you'll get to know more of our services and team at NewCo Helsinki.
Themes of Nordic Business Forum 2018: Strategy – Peak Performance – Artificial Intelligence
See entire program at: www.nordicbusinessforum.com
This is an independently organized live streaming event.