Yrittäjämentorin tapaaminen / Meeting a Peer Mentor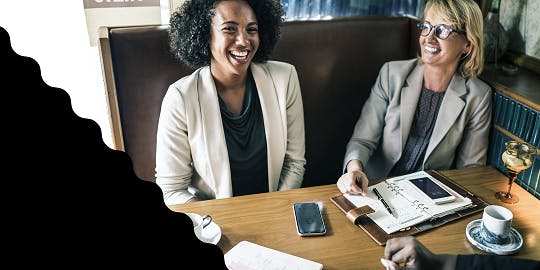 Mentorointeihin ilmoittautuminen on sulkeutunut. Kiitokset kaikille osallistuneille!
Registration to mentoring dates is now closed. Thank you for all the participants!
Suomeksi:
Tule tapaamaan yrittäjää ja keskustelemaan pienessä vertaisryhmässä yrittäjyydessä mietityttävistä aiheista. Kevytmentorit ovat eri alojen yrittäjätaustaa omaavia henkilöitä, jotka jakavat kokemuksiaan yhdessä ryhmätapaamisessa. Voit tulla tapaamaan eri yrittäjiä eri aiheista! Kaikki mentoroinnit ovat maksuttomia.
Mentorointiajat:


Yrittäjä palvelujen kehittäjänä – Lean ajattelua pienyrittäjille 12.11. klo 14-16, Heidi Härkönen (https://www.linkedin.com/in/heidi-harkonen-2885a291/)


Laatua, mutta millä rahalla? (suomeksi ja englanniksi) 15.11. klo 14-16, Päivi Ryöppy 


Maahanmuuttajataustainen yrittäjänainen –muuttaa haasteet mahdollisuuksiksi (suomeksi ja englanniksi) 22.11. klo 14-16, Isabella Haas (https://www.linkedin.com/in/isabellahaas) 


Mahdottomasta mahdollista – humanisti itsensä työllistäjänä 29.11. klo 14-16, Sirpa Seppälä 


In English:
Come meet an entrepreneur and discuss in a small peer group on subjects that may puzzle entrepreneurs. Peer mentors are people with entrepreneurial backgrounds in different fields who share their experiences in a group meeting. You can come to meet different entrepreneurs on different topics! All mentorings are free of charge.
Mentoring dates:


Networking is everything 14.11. at 10-12, Reggie Rusan (https://www.linkedin.com/in/reggierusan) 



Quality, but where to get the money? (in English and Finnish) 15.11. at 14-16, Päivi Ryöppy



First year of the company in English 19.11. at 14-16, Mikko Järvinen 


Immigrant entrepreneur women in Finland – turning obstacles into business opportunities (in English and Finnish) 22.11. at 14-16, Isabella Haas (https://www.linkedin.com/in/isabellahaas)