In Search of Team-members with Talsinki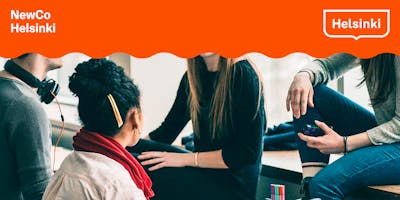 Everybody knows that a solid team with a balanced skill set is crucial for the success of any startup, but it is not so easy to meet like-minded people who understand the startup life. In Search of Team Member aims to provide a platform for startup founders to look for team members they need; and for startup enthusiasts to meet potential growth companies to join.
The success rate of our previous In Search of Team Member event is 1/3. This event is in English and is free of charge for all participants! This time the event features also startups from Tallinn looking for new talent.
FOR STARTUPS:
You may let us know what kind of team member you are looking for and book a pitching slot by filling in the required information.There are 10 slots with max. 5 mins each. If you would like to use PowerPoint slides, please make sure you email it latest 1 day before the event.
FOR TALENTS:
If you are looking for a paid-job, an equity-based job, or an interesting company for your internship, what you need to do is sign up here to get a talent ticket, and bring your portfolio, business card, CV or just yourself to the event, the least what you will get is enlarge your professional network, and you know it's worth it! If you would like to know what companies/startups are coming to the event, please check out the event on Facebook, search: In Search of Team Member
AGENDA:
16:30-17:00 Networking & refreshments 
17:00-18:00 Startup/company presentations
18:00-18:10 Short introduction on working in an Estonian company.
18:10-19:00 Startups meeting talents
*Tips for everyone: bring your business card (or something with your contact information on), so you can make more connections at the event.
The Talsinki Metropolitan Incubation project aims to facilitate the creation of new joint Central Baltic knowledge-intensive companies and co-operation between them in the Tallinn-Helsinki area through a network of partners who develop and implement an integrated incubation service that addresses regional startup ecosystem goals and utilized common resources.