Nordic Business Forum Community Live Stream @ Maria 01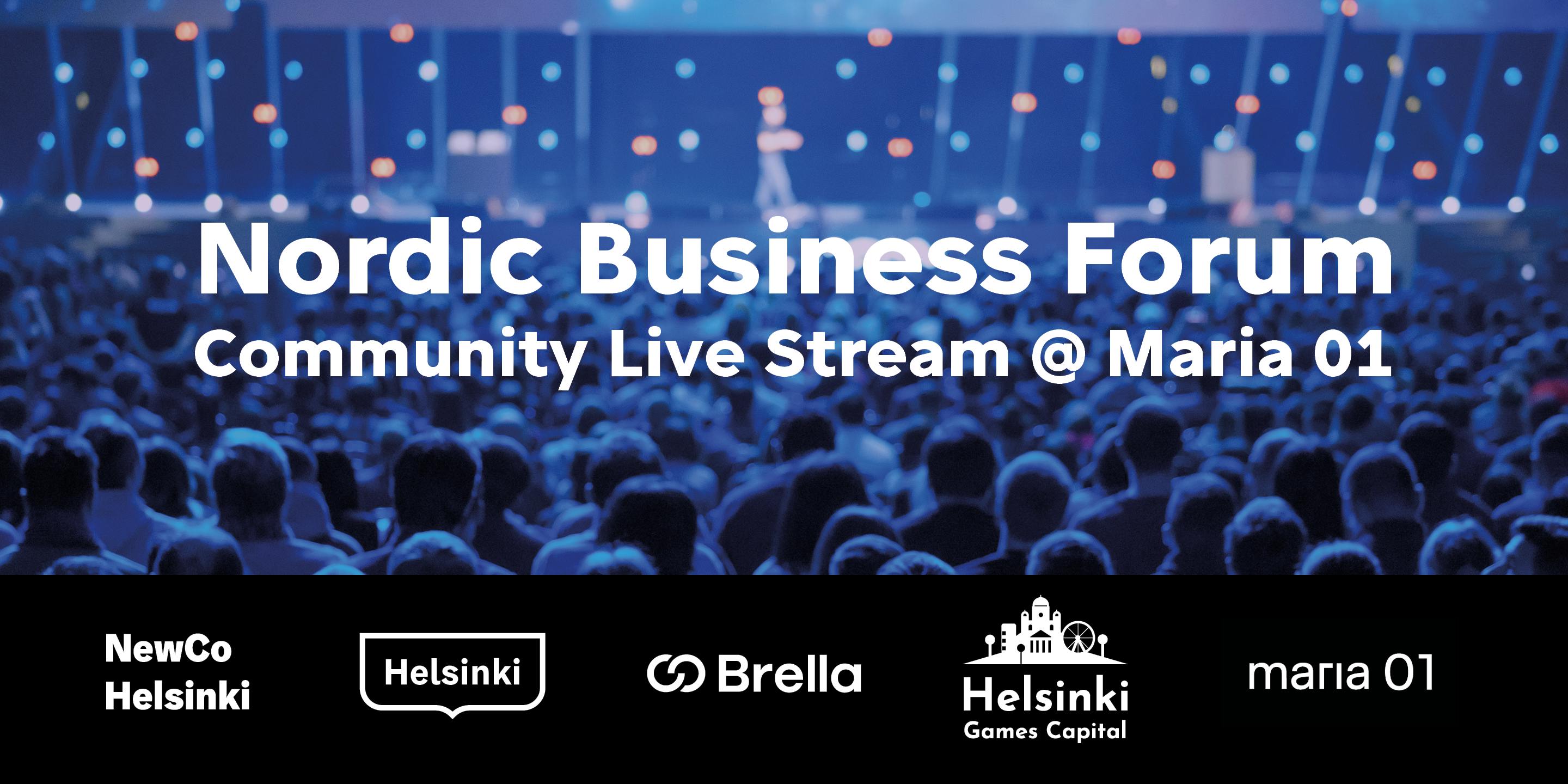 Two incredible days, the world's brightest minds and future business leaders are offered to you through a free stream at Maria 01.
Join our live stream from Nordic Business Forum 9-10 Oct, 2019! Free stream event at Maria 01 brought to you by NewCo Helsinki in collaboration with Maria 01 and Helsinki Games Capital organization. The speakers for this year at Nordic Business Forum include George Clooney, Randi Zuckerberg, Steve Wozniak and many more!
For more meaningful networking, we are using the Brella matchmaking platform during our event at Maria 01.
We also arrange workshops throughout the days to help you grow. More info on the workshops and registration here.
Registration for the Brella meetings and workshops is now open. You will get the links and the join code for Brella after registering for this event.
Note:
This is a live stream event. The stream is available for viewing only on location at Maria 01. We do not provide links for you to be able to watch the stream elsewhere on your own computer, mobile phone etc.
Program at Maria 01:
Wed 9 Oct: 12 – 19 stream, 14.30-17.00 Brella meetings, 13-18 workshops.
Thu 10 Oct: 10 – 18 stream, 14.30-17.00 Brella meetings, 12-15 workshops.
To see the stage program included in the stream go to www.nbforum.com.
Theme of Nordic Business Forum 2019: Growth
This is an independently organized live stream event. We reserve the right to changes.