Regulatory Compliance in Life Sciences and Health Tech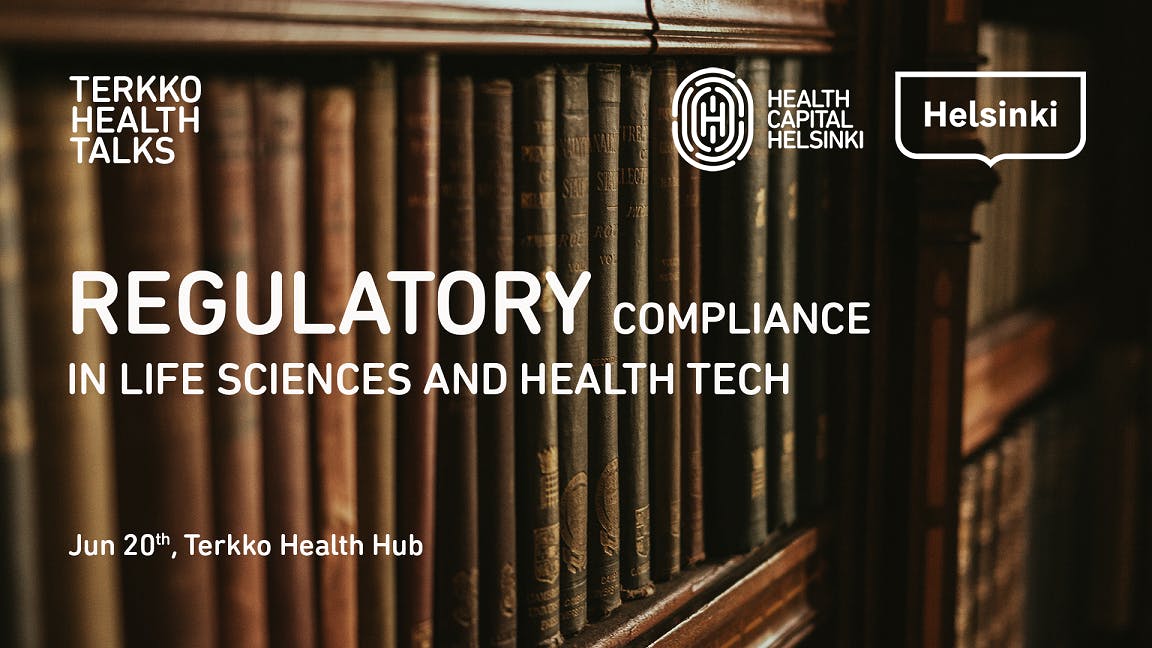 Understanding the complex regulatory framework is vital for the success of all life science and health tech companies. The changing regulatory landscape has significant implications also to companies' business and sales strategies. So how to turn complexity and uncertainty into opportunity?
In this training, you will get an overview on the effect of regulatory aspects on life science and health tech business. The following topics will be covered:
Regulatory aspects and sales
Regulatory aspects and business planning
Roles and responsibilities of vendors and health care professionals
Procurement and delivery of regulated product
Training and product/system maintenance
The training is organized by Health Capital Helsinki and NewCo and it is free of charge.
Speaker:
Ms. Maija Laukkanen, MSc, is health tech expert and entrepreneur at Clinipower Finland Oy. She has broad experience in product and solution marketing in healthcare environments, as well as developing and implementing commercial processes in complex, regulated environments. In her current position, Maija supports companies in developing their processes in an MDD (Medical Devices Directive) -regulated environments.
Location:
Terkko Health Hub, Haartmaninkatu 4, 00290 Helsinki
Target audience:
Startups, innovators, clinicians and researchers in the fields of life science and health tech
Organizers:
Health Capital Helsinki / NewCo Helsinki