Starting a Creative Industry Business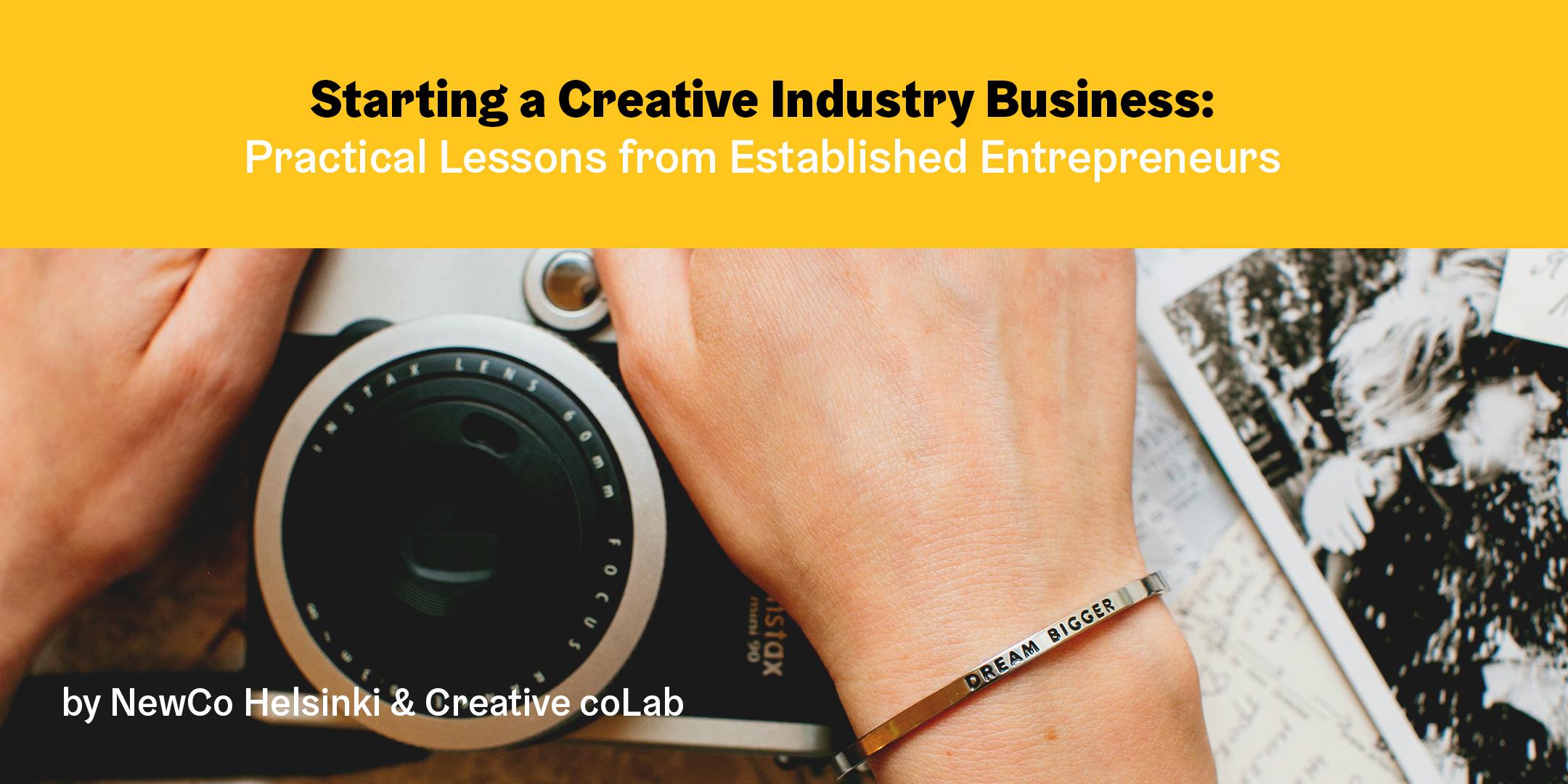 Starting a Creative Industry Business
Practical Lessons from Established Entrepreneurs

Are you thinking of starting a business in a creative industry, or have you just done so? Worried about finding your first paying clients and growing their number? If you answered yes to any of the questions this event is for you. The demand for the services and products of designers, photographers, marketers, advertisers, musicians, makeup artists, copywriters, illustrators, and other creative professionals is constantly growing, yet, it might be hard to navigate your own small company in the beginning of your journey.
Come and learn from experienced creative class entrepreneurs, who will share how they started out on their journey, overcame their struggles, found clients, figured out the right pricing for their services and established themselves as successful businesses in the creative sphere.
No theory! Only practical tips and lessons learned that you can apply to your creative business development right away. Listen to stories about real life success and failure and ask questions to get the practical info that you need.

Our speakers:

Elina Holley – http://www.elinaholley.com/
Elina helps companies to grow by building engaging, user-centred brands. For over a decade she has created successful strategies, visual identities and efficient, multichannel campaigns. Her mission is to make each day joyful and to develop prosperous, purposeful businesses. In her free time, she enjoys helping her fellow creatives to fulfil their dreams and brings a bit fantasy to people's lives through street art projects.
Oana Velcu – http://www.velcu.fi/
Oana holds a PhD from Hanken School of Economics, where she wrote her thesis on the Drivers of ERP Systems' Business Value. She is trained as a NeuroLeadership coach and designs training packages to help leaders and experts in companies and organizations like Helsinki University, Teboil, Specsavers and LuckanIntegration improve their creativity and teamwork skills to thrive in their professional roles.
Saija Siltolahti – http://www.jarvenpaankukkatalo.fi/
Saija founded Järvenpään Kukkatalo together with her brother about 27 years ago. Together they managed to turn a small local flower shop into a successful and thriving flower business that employs 18 people delivers flowers to places like the Presidential palace.

Each speaker's session will be followed by a round of Q&A and there's 30 minutes of networking after the speakers have finished. There's also coffee/tea.
The event is brought to you by Creative coLab in collaboration with NewCo Helsinki.