Terkko Health Talks: Pitching workshop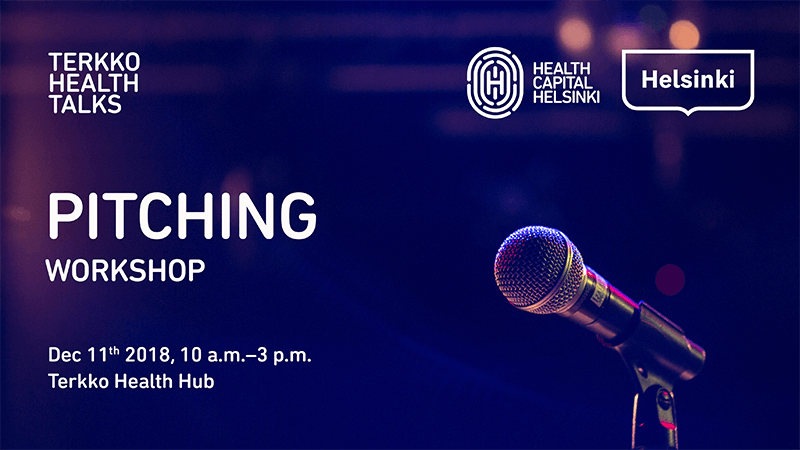 In this last training session of the year you will get hands-on coaching in pitching, networking, storytelling, and public speaking – valuable skills for anyone in health tech or life sciences. Take this opportunity to be mentored by a professional pitching and networking coach!

Register for our training at Terkko to get practical tips and coaching on your pitching techniques.  
In this practical workshop you will get:
Hands-on pitching training by a professional coach
Tools and tips for discovering your own presentation style
Inspiration to develop your own capabilities and skills
Speaker:
Walid O. El Cheikh is a professional Pitching and Networking Coach at Pitchio. Walid has coached over 3000 people of all ages, backgrounds, positions and experience levels.
Additional information:
There is a mandatory pre-assignment for all participants:
Watch the video material
Create your own pitch using this template
Prepare to pitch:
Duration: 2min 30s
No Slides (Paper notes are ok)


Optional:
Make a video pitch using the template and info above and send it to the speaker by Dec 9th by email: mrcheikh@outlook.com